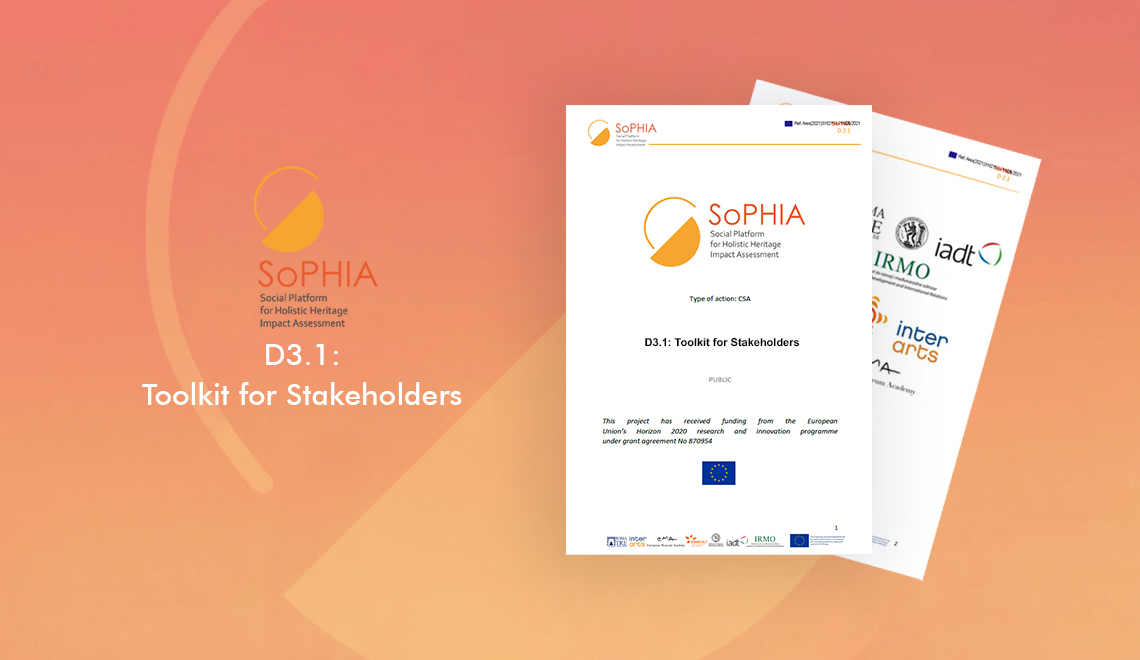 The changes in the perception of the value of culture have called for a multidimensional, holistic assessment that considers the consequences of cultural interventions on the social, cultural, economic, and environmental dimensions of public life and societies. The SoPHIA project has applied such a holistic approach, and has developed a holistic impact assessment model - SoPHIA model- as a tool that fosters understanding of how strategic decisions about heritage resources may bring change to people and their environments. With this, SoPHIA project aimed to contribute to the discussions on the adequacy of the standing models of impact assessment in cultural heritage and contribute to the introduction of more advanced and coherent model that will foster sustainability based on holistic and multi-domain approach. However, the SoPHIA project did not aim to create a "ready to use" model, but rather to provide an adaptable conceptual and practical framework that can be implemented by different users and that can grasp the characteristics of different cultural interventions' impacts under a holistic perspective. The SoPHIA model is based on the three-axis model: Time-People-Domains.
To communicate SoPHIA research results towards interested CH stakeholders, the D3.1 TOOLKIT FOR STAKEHOLDERS presents results of the work done within the SoPHIA project and explains in details the SoPHIA model and its underlying logic. It presents in practical steps how to assess the multidimensional and holistic impacts that cultural heritage interventions have on their communities through six general assessment themes: social capital and governance; identity of place; quality of life; protection; education, creativity and innovation; and work and prosperity, and through 28 corresponding subthemes. The Toolkit unpacks the concept of impact assessment (IA) and its application in the field of cultural heritage, along with practical and methodological issues related to IA and serves as a manual for introducing a holistic approach to IA and aims to support cultural heritage practitioners in assessing the impact of their interventions, specifically considering the sustainability and resilience of cultural heritage.
This Toolkit is intended for a variety of experts in the cultural heritage sector - heritage managers and practitioners, decision-makers and financiers, institutional observers, independent researchers and policy-makers – to whom the SoPHIA model may assist in planning, implementing and evaluating high-quality, sustainable and resilient cultural interventions.
Share this Post