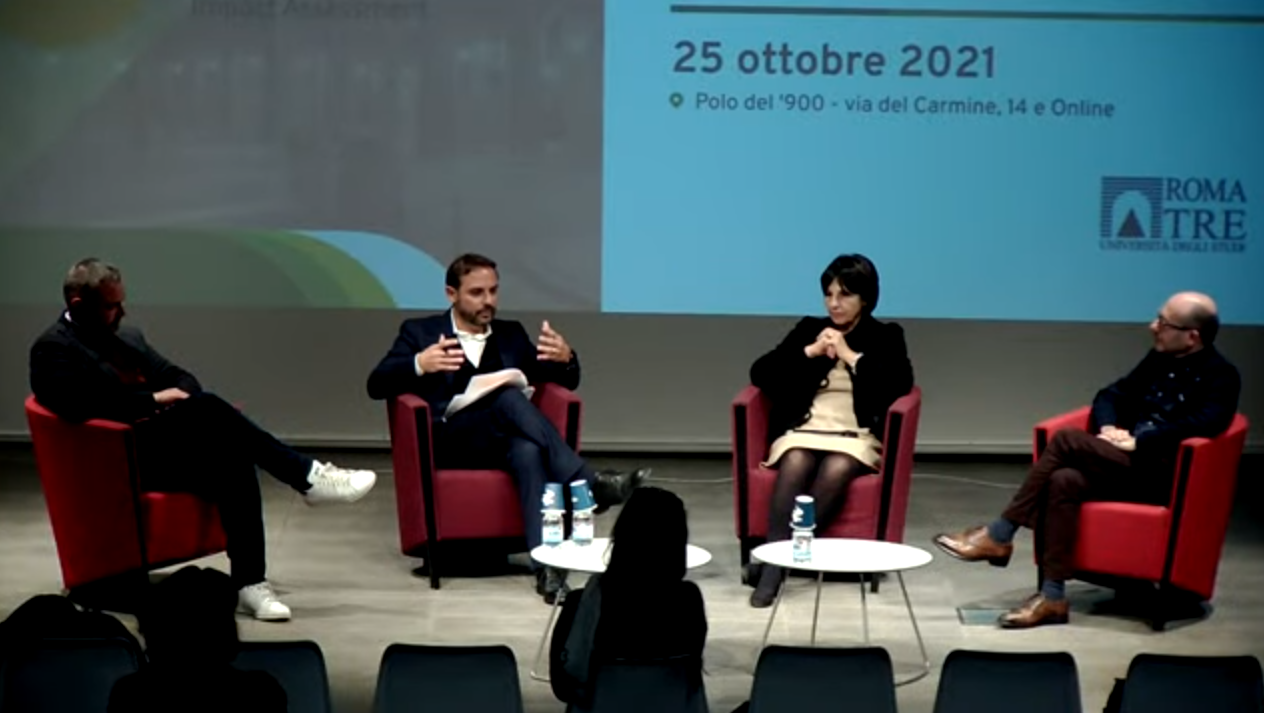 What is the current state of impact assessment in the field of culture heritage and what role can it play in the future?
On October 25th, Roma Tre University and Polo del '900 held a roundtable in Turin (at the Polo del '900 headquarter) to discuss the opportunities, challenges, and open problems related to the dissemination and implementation of impact assessment's practices in cultural heritage.
Italian professionals and experts working in and with the Polo del '900 had been invited to join and to share their feedback and comments, with a special focus on the SoPHIA model.
The round table started with a presentation by Michela Marchiori and Mauro Baioni (Roma Tre University) explaining the SoPHIA project and its model, with a particular focus on the main aims and outcomes of the project and the main features of the model.
Afterwards, the discussion focused on the relationships between cultural associations and impact assessment with Alessandro Bollo and Francesco Mannino, the representatives of Polo del '900 and Officine Culturali. Both organizations have been involved in the SoPHIA projects as case studies and stakeholders of the project itself; thus, they shared specific and punctual feedback on the model and its implementation and usage in the cultural heritage field.
The second part of the discussion engaged with other professionals. Sara Bonini Baraldi (from Turin University) introduced the issue of training and skills for impact assessment. After presenting the increased attention to the cultural sector and impact assessment, Sara Bonini Baraldi shared some suggestions for future research streams. In particular, she highlighted the need for:
a multi-domain approach,
qualitative techniques and new methodologies,
more comparable data,
more narratives in the reports.
Afterwards, Alessandra Gariboldi from Fondazione Fitzcarraldo reflected on the state of art of impact assessment in the cultural field and provided her feedback on SoPHIA Holistic Impact Assessment Model. Starting from the research streams proposed in the previous presentation, she addressed the need for a balance between a broad yet customized approach.
Finally, all the main relators engaged in a brief exchange reporting their comments and reflection on the model.
The SoPHIA and Polo del 900's round table was an open hybrid event held in Italian. Access here to the event recording.
Share this Post