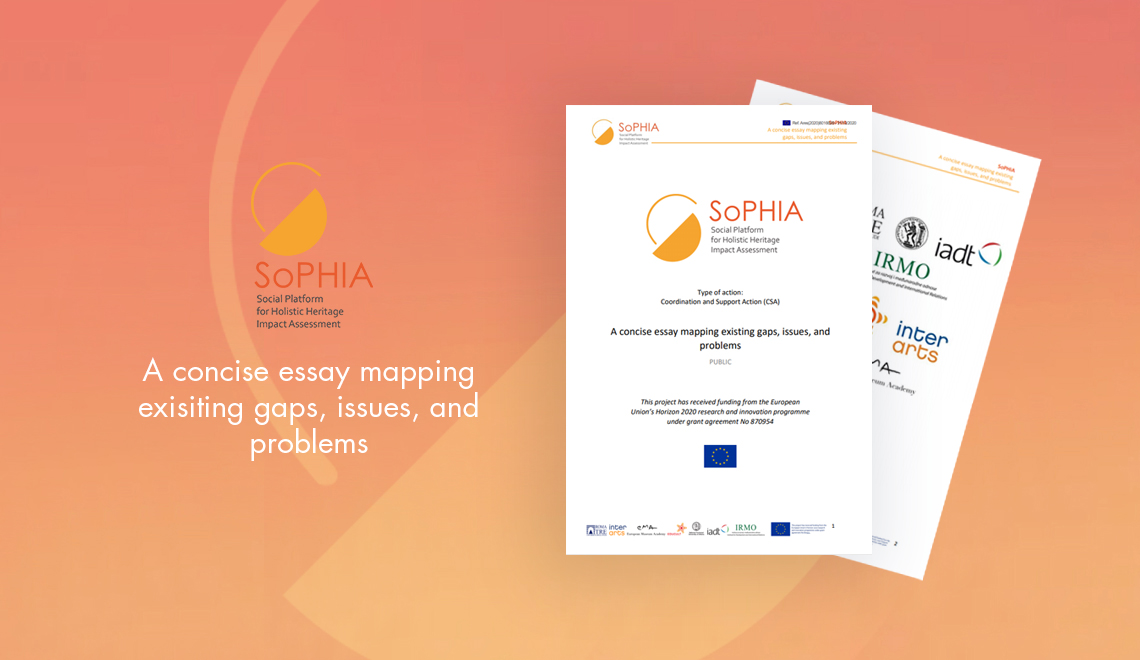 The essay maps gaps and shortcomings (D1.2) identified throughout the first deliverable of the literature review, and through collective reflection during the Athens' Virtual Workshop process which may be found in the full report. The D1.2 adopts a critical point of view to synthesize these findings towards the formulation of a holistic cultural heritage impact assessment.
Gaps and shortcomings point to an overall absence, or insufficient involvement of the public, recurrent in the different domains. Despite the numerous policy imperatives advocating for public opinion integration, formal IA processes have failed so far to integrate the public in the decision-making processes in a consistent manner. They are most usually dealt with as a contractual obligation rather than an indispensable process. Therefore, open calls are mostly informative instead of instrumental, and the timeframe available for consultation is often too short or the public is called upon late in the decision-making process when the margin for change has become quite limited. Information shared with the public is often too technical and inevitably many are left out. Determining who should be involved is often unclear, as well as identifying the stakeholders of a project. Thus, the experts' perspective overrides the expertise of those who are more likely to be affected by the intervention. Due to the nature and the complexity involved in heritage management, often a challenge for laypersons, the final verdict may need to be defined primarily by expert opinion which is informed by an understanding of all factors at play. Among the Report findings there is clear evidence that the public involvement is lacking almost everywhere in Europe, but the reasons why public participation is not always included in cultural investments decision are several:
Time: As CH identification and intervention strategy may be a process that takes a long time, it is often impossible to have this luxury. It is observed that often due to lack of clear specifications, although compulsory by EU regulations, participation becomes procedural and lacks substance.
Politics: as participation becomes a brief, opaque and schematic process, and then it gets degraded to become the pretext, so as to justify a predetermined action.
Divergent opinions and split public: Stakeholders in most cases express conflicting interests, therefore the method through which all stakeholders are heard, and their different voices and opinions are mediated are crucial.
In order to define an innovative IA model, it is crucial to focus on linking policies, governance and management models by involving stakeholders and governance bodies. The clear identification of stakeholders and parties addressed in public involvement processes and all deliberations, and their appropriate acknowledgement is essential. Meticulously organized processes for facilitating dialogue, and for eliciting well-informed responses are of paramount importance. Accountability is critical, otherwise the public feels disillusioned, and any involvement could lead to dissent, aggravation, and other counter-effects. Finally, the methods employed for decision-making are essential. All the above point to a currently non-existent or, not adequately prescribed protocol for public participation.
Share this Post