Advisory Board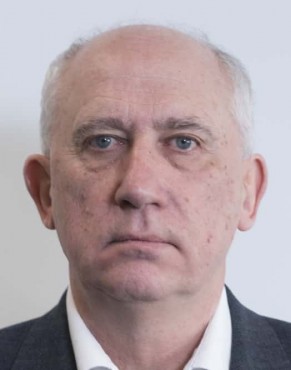 University College Dublin, Ireland – Pat Cooke
Pat Cooke has been director of the MA in Cultural Policy and Arts Management since 2006. Previously, he worked for Ireland's State Heritage Service for over twenty years, where he was director of both Kilmainham Gaol and the Pearse Museum. As a heritage sector manager, he pioneered the use of museums and historic properties in Ireland as sites for major art projects. His experience in the heritage field includes producing cultural and historical exhibitions and audio-visual presentations, and the management of historic sites in line with best principles of conservation practice. He was Chairman of the Irish Museums Association (2002-2006). He has been assessor for the Heritage Council's Museum Standards Programme for Ireland and currently Member of the Advisory Group charged with overseeing and revising standards for that programme.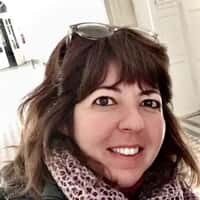 Bogazici University, Turkey – Evinc Dogan
Evinc Dogan has a PhD in Management and Development of Cultural Heritage obtained from IMT Institute for Advanced Studies Lucca (Italy). She holds MSc in History of Architecture from Istanbul Technical University and BA (Hons) in Tourism Management from Bogazici University. She has been a visiting PhD fellow at Regent's University London, The Regent's Centre for Transnational Studies (RCTS) for a year (2011-2012), doctoral research fellow at Istanbul Studies Centre, Kadir Has University, post-doctoral research fellow at ASK Research Centre, Bocconi University (2015) and University of Belgrade (Urbanism Department) (2015-2016) which is supported by TUBITAK BIDEB 2219 –International Postdoctoral Research Scholarship. She has been Assistant Professor at Okan University Tourism and Hotel Management Department. Currently, she is a member of the Tourism Faculty at Akdeniz University.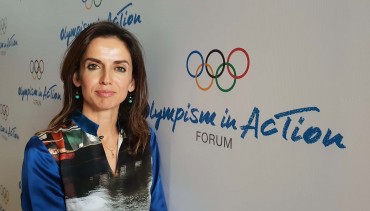 University of Liverpool – Institute of Cultural Capital, UK – Beatriz Garcia
Beatriz García has been at the forefront of debates about culture-led urban regeneration since 1999. Her pioneering work on the Cultural Impact and Legacy of Mega-Events has informed city strategists around the world, from Sydney to Liverpool and from Taipei to London. García grew up and was educated in Barcelona, specializing in International Communication Policy, City Marketing and then emerging field of Cultural Policy Research. During her studies, she lived in France, Australia, the USA, and the UK, where she now resides. Since 2016, she is a Member of the IOC Culture and Olympic Heritage Commission and in 2017 she has joined the European Capital of Culture Selection Panel, appointed by the European Commission.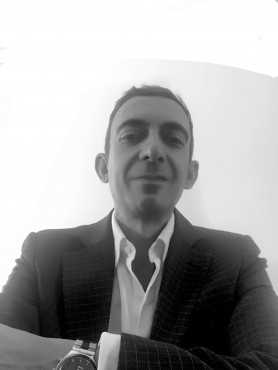 MiBACT - Antonio Lampis
Antonio Lampis was Director General of Museums at the Ministry of Cultural Heritage and Activities and Tourism. Before he served as Interim Director of Reggia di Caserta Museum and Professor at the Free University of Bolzano, Faculty of Education. Antonio has a law degree at the University of Trento and has occupied a number of leading positions in institutions related to the cultural sector. Due to his work in the field, the city of Bolzano saw the emergence of a cultural center, "Teatro di tradizione", a theatre that in just five years has developed an amazing mixed audience for both opera and dance, and the "Museion", a contemporary art museum.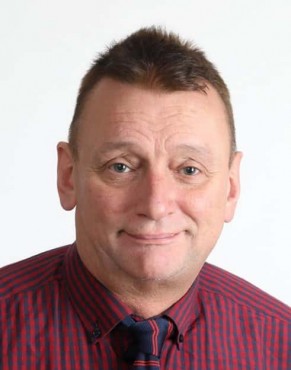 Pascal Observatory - Learning cities network (LCN), UK – Rob Mark
Rob Mark is currently PASCAL Learning Cities Project Coordinator and Honorary Senior Research Fellow at the University of Glasgow in Scotland, United Kingdom, and at the Higher Education Research Centre, Dublin City University, Ireland. He is also Vice Chair of the UK University Association of lifelong learning. He has a strong interest in heritage and culture and has championed programmes in this field in his role as Director/Head of Lifelong Learning. Currently he is involved with the development of links between the PASCAL Learning City Project and the European Museum Academy which includes the organisation of joint seminars and the development of professional development programmes for those working in the field of heritage and culture.
UNESCO´s expert on Cultural Governance – Christine Merkel
Christine Merkel is expert in International Relations, Strategy Development and Public Policies in Arts, Media and Culture. Head of the Division of Culture, Communication and Memory of the World at the German Commission for UNESCO. Government expert at UN and European level, .e.g. Germany's IGC membership of the 2005-UNESCO Convention (2007-2011, 2015-2019), 2018/2019 Member of delegation to the Internet Governance Forum and Freedom Online Coalition. National Contact Point, liaising with seven national ministries and 16 State Level authorities as well as convening the Civil Society Consultations on the 2012, 2016 and 2020 Quadrennial Reports. Member of the EU/UNESCO Expert facility on the 2005 Convention to advise local and national governments on Cultural and Media Policies for Sustainable Development (2019-2022). Author of the 'Public Service Media' Chapters in UNESCO's 2018 and 2015 Global Reports "Re/Shaping Cultural Policies" and member of its Editorial Board, as well as in several dozens of papers on the subject area.

Council of Europe – Kathrin Merkle
Kathrin Merkle is the Head of the Culture and Cultural Heritage Division of the Directorate of Democratic Participation at the Council of Europe and Secretary to the Steering Committee for Culture, Heritage and Landscape. She oversees the Organisation's work on culture and democracy indicators, culture and digitization/internet of citizens, the European Cultural Heritage Strategy for the 21st century and the Council of Europe's heritage conventions. Trained as a sociologist and political scientist, Kathrin worked for UNESCO Statistics in Paris before joining the Council of Europe in Strasbourg in 1993. More recently, she studied Public Sector Modernisation and Internet Governance issues, and is as curious about ancient cultural objects and expressions as latest developments around AI and their impact on culture.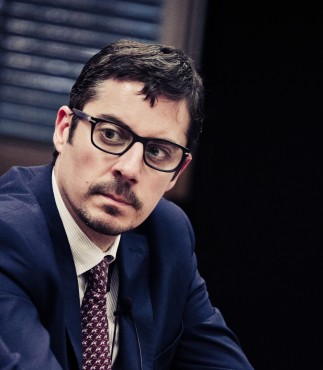 Fondazione Scuola dei Beni e delle Attività Culturali - Marcello Minuti
Marcello Minuti is General coordinator at Fondazione Scuola dei beni e delle attività culturali. PhD, Cultural Economist. Expert in the organisation and management of public companies operating in the cultural heritage and activities sector; expert in strategic and organisational analysis and planning for public authorities and cultural institutions (theatres, museums, foundations, cooperatives, etc.). Expert in the sector of funded planning (EU programmes, foundations, Regions, etc.). Member of the Technical Unit of Evaluation and Control of Public Investments of MiBACT (Italian Ministry for Cultural Heritage and Activities and Tourism). Consultant on cultural activities and innovation to Istituto Luce Cinecittà S.r.l. PhD in Economics and Management of Public Companies and Authorities.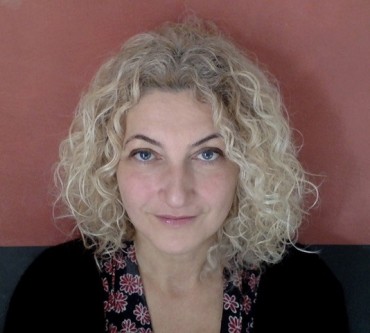 Italian Ministry of Culture - Erminia Sciacchitano
Erminia Sciacchitano serves in the Cabinet of the Italian Minister of Culture. She has extensive experience in European policies and research on culture, heritage, and landscape, with a focus on social values, creative economy, and regenerative management. Between 2014 and 2020 she contributed to the shaping of the EU policy on cultural heritage in general and to the European Year of Cultural Heritage 2018 as Chief Scientific Advisor. She previously held positions of Head of Unit for International Relations and Research in the Italian Ministry for Cultural Heritage. She is an Architect and holds a Ph.D. in Historical Buildings Survey and a Master's Degree in European Studies and International Negotiations.