Workshops
The Athens Virtual Workshop, "Towards a Holistic Heritage Impact Assesmsent Model", took place on June 25 and July 2, 2020. The second wokshop is planned for June 2021, to be confirmed, in Dublin, is the situation allows.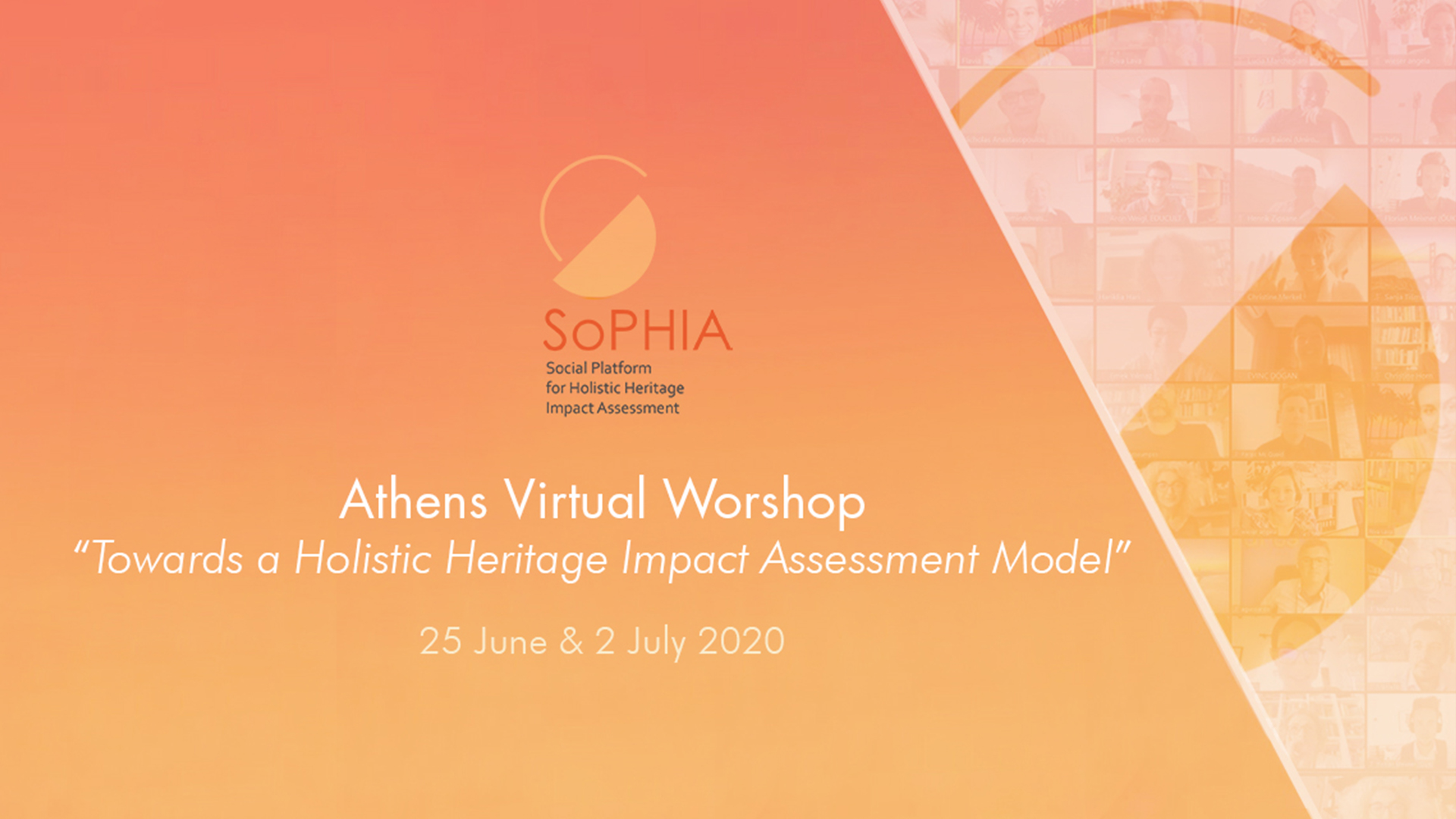 SoPHIA´s newly formed community of practice was convened for the first time at the Athens Virtual Workshop (AVW), hosted by the National Technical University of Athens (NTUA): around 50 professionals...
Read more
Related to the third set of outputs on recommendations and agenda setting, the second workshop to be held in Dublin will pose the following guiding questions to participants: Are the...
Read more